With DC Co-lab's burgeoning portfolio of surveys, data collection, and data visualization work, we seek to paint a more comprehensive landscape of our community of practice's educational offerings, the quality of our education programs, and whether our services are aligning with the needs of DC public schools. By measuring reach, engagement, and impact of our collective services, we will be able to fill gaps in arts access in the DC Public Education System and demonstrate the value of arts and humanities education with data-driven strategies.
Ward 6 was highest served by SY20-21 Collective Impact survey respondents, while Ward 8 was highest served through AHFES* programs. Ward 4 has a high density of public schools, so it follows that Ward 4 is highly represented in reach statistics. Overall, our ward data suggests that reach for a practitioner or organization is limited based on their location.
27 out of 28 organizations (

96.4%

) that participated in AHFES programs served Ward 8. The largest percentage of organizations (

35.7%

) are located in Ward 2.
10 out of 13 organizations (

80%

) that responded to the Collective Impact survey served Ward 6. The majority (

53.3%

) of respondents, however, are also located in Ward 2.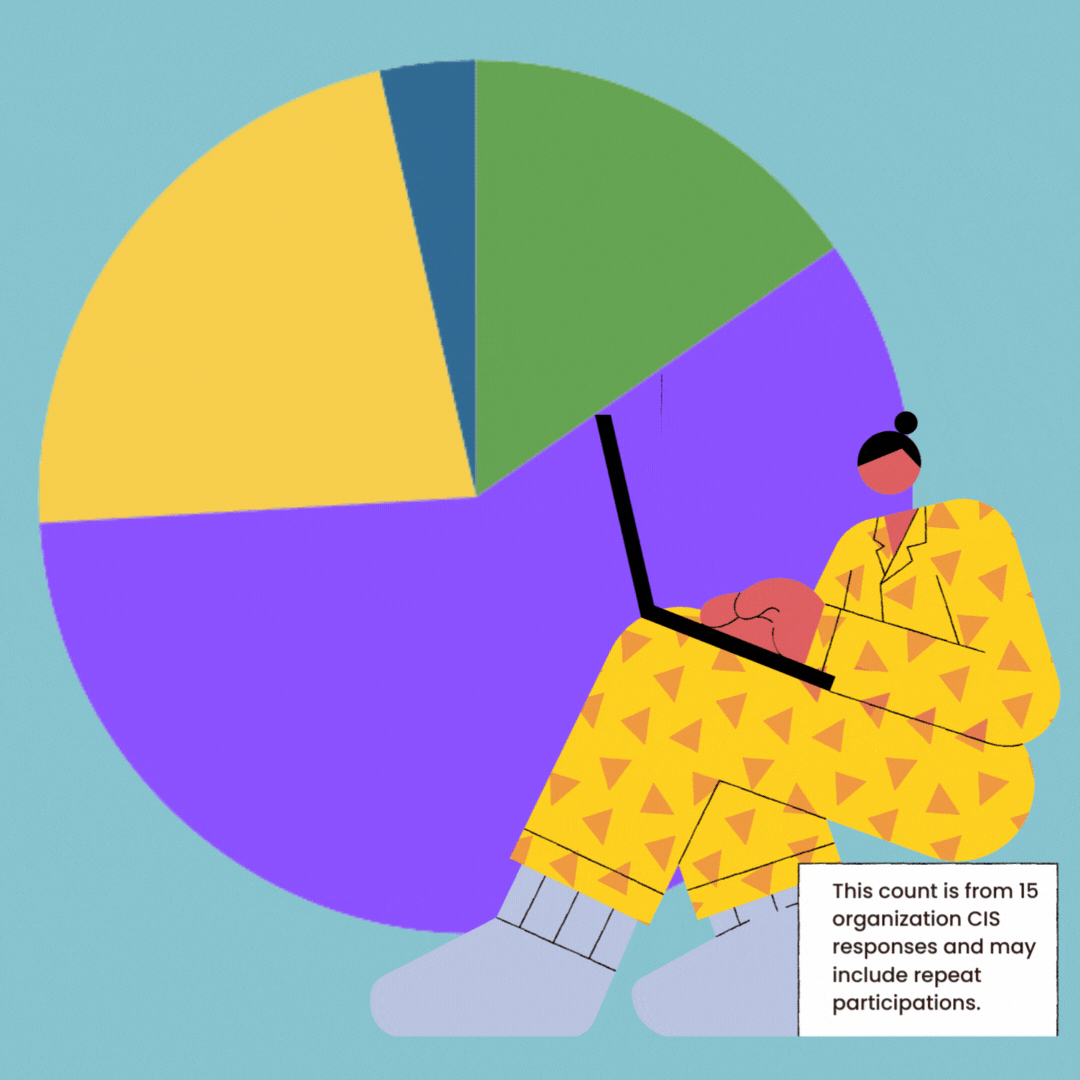 3rd-5th grade level students are the highest served grade band, and 9th+ students are the least served.
Compared to the SY20-21 AHFES data reporting, where

49.9%

of reservations were for 3rd-5th grade level students and

3%

of overall reservations were for 9th-12th grade level students.
The Collective Impact Survey Asked

"How many times do you meet with the same group of students for multi-visit sessions?"
Organizations and TAPs have been investing more time in longer single-visit sessions and more multi-visit sessions, suggesting that these are more successful for practitioners and more impactful for students.
Organizations saw

15% overall budget loss

over the course of the SY19-20 and SY20-21 school years.
Looking at percentages, financial losses ranged from 0% to 84% of overall reported budgets.
Barriers to education programming reported in SY20-21:
33.3%

of SY20-21 respondents reported

Staff Losses

, ranging from 2 to 20 employees.
This data suggests the Education Programming has been one of the most disproportionally affected sectors for DC Arts and Humanities organizations during the pandemic.
Quotes from SY20-21 responses of Education Department Losses:
74 total survey respondents reported reaching

85,467

DC Public School students.
17 total survey respondents reported reaching

7,565

DC Public School students.
As a proportion, survey participants saw a 38.5% overall decrease in reach between these years.
Archives & additional sources